Is your Ocean Springs home in need of a facelift? Or maybe a complete overhaul? Since 2016, CARL HAMILTON RENOVATIONS, LLC has been providing homeowners all throughout the Mississippi Gulf Coast area with the licensed home renovation, remodeling, and repair services they need to feel good about their space.
Whether your bathroom or kitchen needs a quick revamp or you want your entire house transformed from top to bottom, our professional contractors can be trusted to get your renovation project done according to your budget and schedule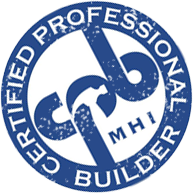 Home Renovation & Repair Company Servicing the Mississippi Gulf Coast Area
At CARL HAMILTON RENOVATIONS, LLC, there is no remodel or restoration project too big or too small for our dedicated experts. We concentrate in all areas of home renovation from initial design to final construction, and are particularly renown for our bathroom remodels, kitchen renovations, and garage conversions.
In addition to our home renovation services, our contractors are also highly trained and experienced in home repair and improvement projects. We're equipped to complete every aspect of your home remodel in both aesthetic and function, including:
Plumbing & electrical system work
Water heater replacement
Painting
Sheetrock repair
Concrete driveway & patio repair
Whatever it takes to breathe new life in to your space, we'll be with you every step of the way!
Why Choose Carl Hamilton for Your Home Renovation or Repair Project in Ocean Springs?
With decades of experience in home construction, renovation, remodeling, and repair, there's no one better qualified to bring the vision you have for your Mississippi Gulf Coast home to life than CARL HAMILTON RENOVATIONS, LLC.
If you're considering a home improvement or renovation project, give us a call at 228-424-4064 so we can start discussing the endless possibilities for your space!