Would you like to remodel or renovate your home? Carr-Hamilton Renovation Specialists has been providing those throughout the Mississippi Gulf Coast area with home repairs, renovations and home remodeling services for years. Whether you want to revamp one specific part of your house, like a kitchen or bathroom, or remodel just about everything inside, you can trust us to perform remodeling and renovation work while sticking to your budget and keeping your project on schedule.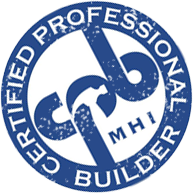 At Carr-Hamilton Renovation Specialists, we concentrate on doing all kinds of home renovations, including kitchen remodels, bathroom renovations, and garage conversions. We take care of every aspect of your next home remodeling job, including plumbing, electrical, HVAC, painting, and sheetrock. From coming up with an initial design for your renovation to seeing your remodeling project through the end, Carr-Hamilton Renovation Specialists will be by your side every step of the way when you utilize our home renovation services in the Mississippi Gulf Coast area.
Back in 2008, Carl Hamilton of Carr-Hamilton Renovation Specialists was inducted into the Mississippi Housing Hall of Fame by the Home Builders Association of Mississippi. In 2016, he teamed up with Ken Carr to form Carr-Hamilton Renovation Specialists to make our home renovation business even stronger. We would be more than happy to discuss any home remodeling you want done anywhere across the Mississippi Gulf Coast. We can show you what's possible with your home and set you up with a new kitchen, a new bathroom, and more.
Call Carr-Hamilton Renovation Specialists at 228-424-4064 if you're thinking about doing home renovations.